Melo Media, Wednesday, 15th November, 2023
Today, President Hakainde Hichilema had the pleasure of meeting with the Banker Association of Zambia at State House. The delegation, led by Chairperson Ms. Mizinga Melu, was warmly welcomed and it was an honor to host them.
During the meeting at State House, President Hakainde Hichilema discussed various topics with the Banker Association of Zambia. One of the key areas of discussion was how the banks, being experts in credit, could make use of and improve the 'Agriculture Credit Window.' This government initiative is designed to promote the development of Zambia's agriculture sector and the meeting aimed to explore ways to enhance its effectiveness.
During the meeting, they discussed various challenges faced by the country, including climate change. Despite these challenges, Zambia is fortunate to have abundant water bodies and resources, which make agriculture a crucial sector for the present and future of the country's economy.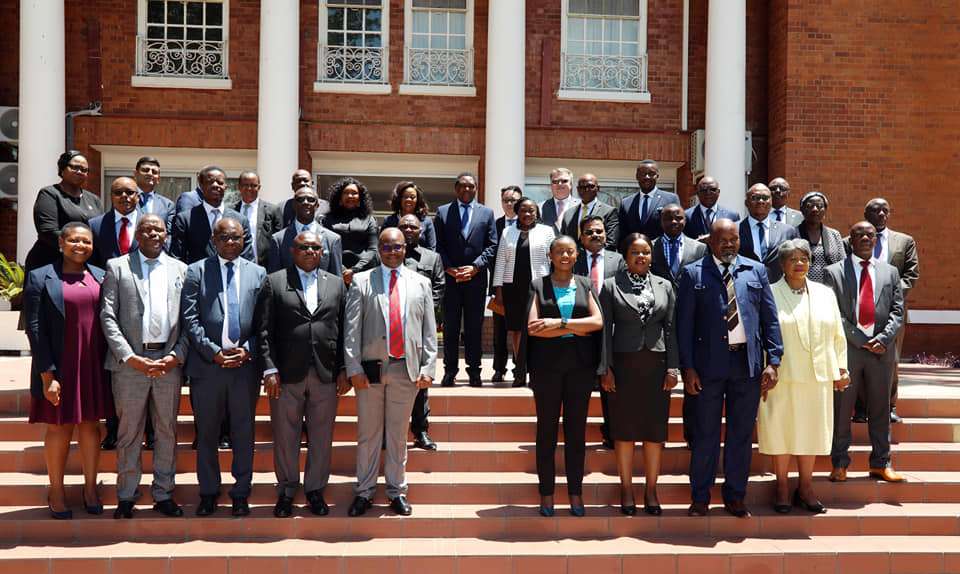 They discussed the importance of addressing regional demand for maize and the geopolitical tensions that may affect Zambia's food security. They also recognized the need to support farmers in increasing their output from 5 to 10 tonnes per hectare to ensure food sufficiency in the country.
One of the proposed solutions is to restructure and projectize the Credit Window, which would allow banks to implement systems that focus on important areas such as precision irrigation, water harvesting, and mechanization. These measures aim to promote sustainability in agriculture and support farmers in Zambia.
During the meeting at State House, President Hakainde Hichilema discussed the formalization of the legal trade of commodities with neighboring countries, ensuring that transactions would be conducted through banking systems. The President expressed confidence in the robust market, which includes agreements with neighboring countries and the Food Reserve Agency, and assured the Banker Association of Zambia that banks would be able to easily recover the credit extended to farmers.